This short article relates to the TRM 3 axis interface card and how to change from the default onboard supply to an external supply for powering the main output drivers.
1) Remove the link (factory fitted) in the 2 way green connector SOL_COM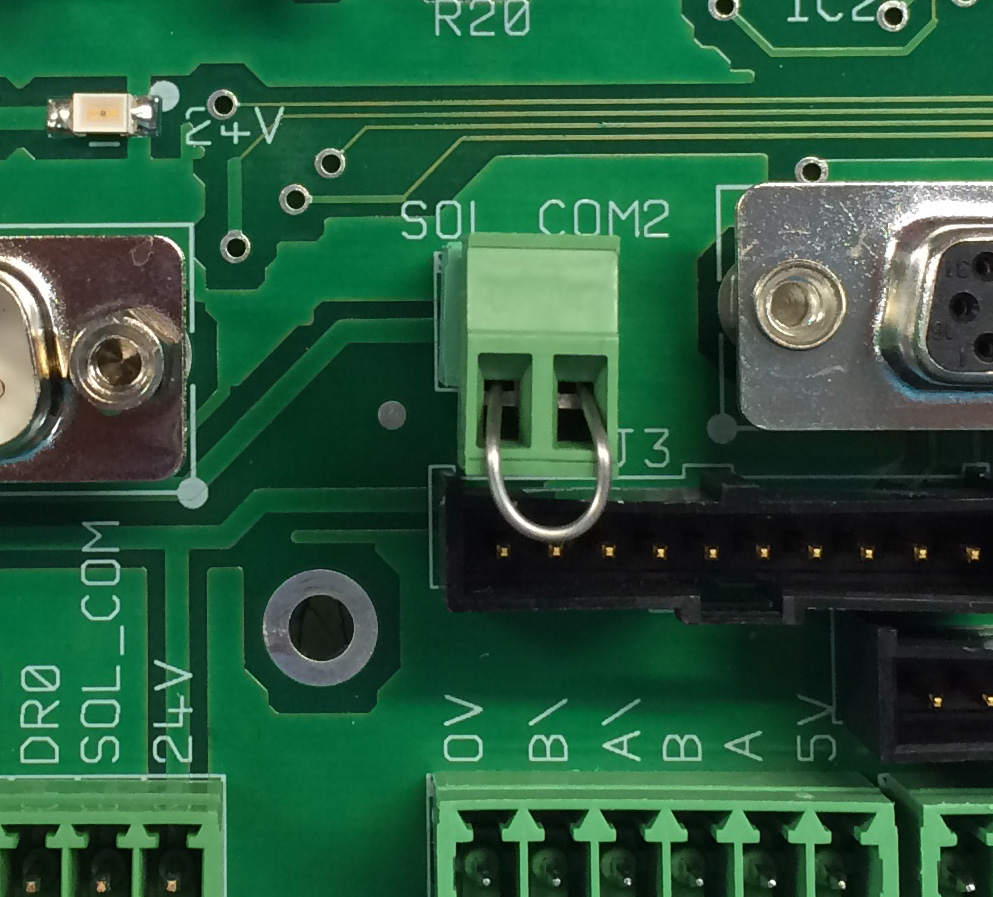 2) Terminate the +24V wire from the new supply in pin 2
3) Terminate the 0V wire from the new supply in pin 12 of the OUTPUTS 12 way green connector (Marked Gnd)
*Click image for larger view.
Note: Pin one is identified on the board legend with a dot in one corner.